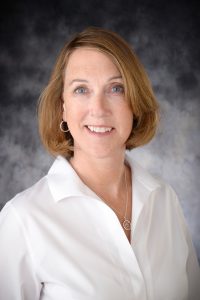 I have had the great honor of leading the Chamber for over 20 years. During this time, my beliefs have been confirmed that Hilliard is an incredible place to raise a family, start and grow and business, and most of all have fun! I get more passionate about Hilliard each year (just ask anyone who knows me). Hilliard is a part of my heart!
My husband and I raised our children here, have both worked in Hilliard and feel very connected to our community. Having been a Hilliard School Board member for 12 years and an active participant in community activities, I feel extremely proud of what our community offers. Our school district is among the best in the state of Ohio and our recreation and parks activities are numerous and family oriented.
With the more recent redesign of the streetscape of Old Hilliard to the addition of new businesses rapidly locating in our community, Hilliard is a vibrant area that other communities simply cannot match. I encourage you to shop local, play local and volunteer local to experience the uniqueness of Hilliard.
The Chamber will serve as your trusted partner in business growth and new connections. I am proud to report the highest membership numbers in our history! Our goals for the next decade are to engage every community business, build a stronger network of businesses supporting businesses and offer events and experiences that enable exceptional personal and business growth opportunities. We exist to help you succeed!
On behalf of the Hilliard Area Chamber of Commerce, I personally welcome you to our community and look forward to having you become an invested partner with us. Thank you for choosing Hilliard!