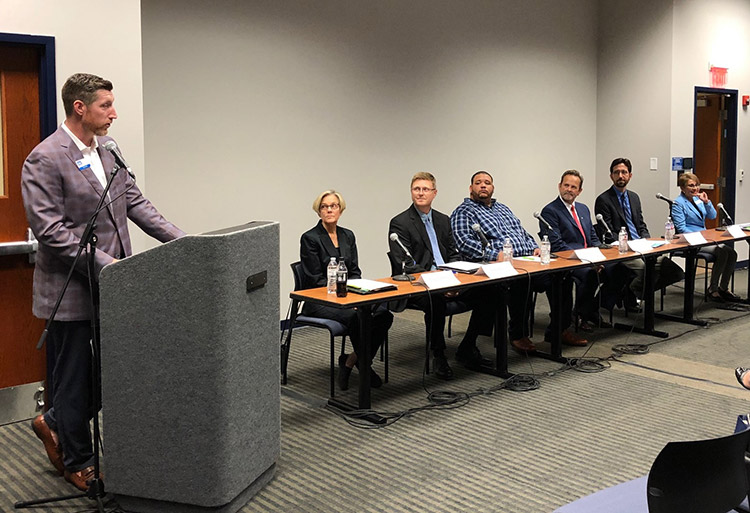 The Chamber provides a community for your business to grow and prosper. That means staying on top of legislative issues that impact your Hilliard area business at both the state and local government level.
The Chamber's strong relationships with elected officials allows for open communications to impact policy and regulations. We take input from our membership and act quickly when a voice is needed to advocate for favorable legislation for Hilliard businesses.
The Chamber hosts roundtables and meetings to tackle relevant issues on an as-needed basis. Here are the recent Chamber-led activities on behalf of our business community.
Action on the Hilliard business signage code
A new city code threatened existing businesses to spend hundreds of dollars to replace current signage to conform. Your chamber was successful in advocating to have existing business signs grandfathered in, allowing them to keep current signage. We continue to collaborate on efforts to make the sign code favorable to area businesses.