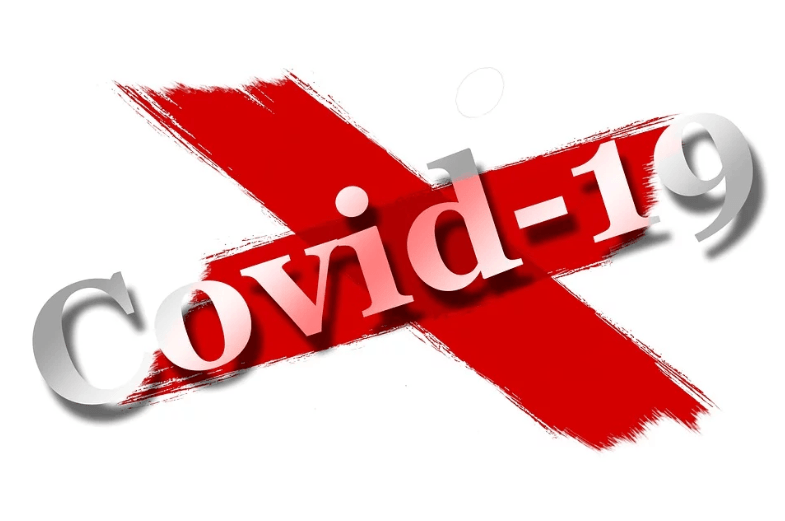 Federal Government
Small Business Emergency Loans
We have been keeping up with the new COVID-19 Bill as passed by Congress.  We wanted to share with you this Guide to Small Business COVID-19 Emergency Loans to provide you with the latest information and answers to FAQs about the changes that have been made to the Paycheck Protection Program (PPP) and the Economic Injury Disaster Loans (EIDL) Program as part of the end-of-year pandemic relief package Congress has passed.
Click here to view the U.S. Chamber's new Guide to Small Business COVID-19 Emergency Loans.
Small business grant eligibility - To extend a helping hand to small businesses suffering from the impacts of the coronavirus pandemic, the U.S. Chamber of Commerce Foundation – in partnership with Vistaprint and a coalition of supporting companies, foundations, and philanthropic donors – is working to provide financial relief through the "Save Small Business Fund". The "Save Small Business Fund" is a grant-making initiative to offer $5,000 grants that provide short-term relief for employers across the United States.  These one-time supplemental cash grants are for businesses that have between 3-20 employees and operate in an economically vulnerable community.  I know your business may not fit in this small business category, but I encourage you to forward to a friend, neighbor or supplier who may benefit. The grant application will go live on Monday, April 20 at 3 p.m.
Visit savesmallbusiness.com for more details about the fund, to get an email reminder when the application launches and to apply for a grant.
The Small Business Owner's Guide to the CARES Act
Information from the U.S. Chamber regarding their efforts with respect to the federal government's response to the ongoing outbreak and impact on the business community.  Please note the following links:
Small Business Administration Disaster Resources:
U.S. Chamber Resources:
All federal agencies are working together to protect public health, including the U.S. Small Business Administration. Our agency's top priority is to ensure Ohio small businesses – which total nearly 950,000 – can continue their contributions to the state's economy, and our nation. We are working directly with Governor DeWine's office to facilitate a disaster declaration from the SBA for businesses to be eligible for Economic Injury Disaster loans. Please see below for the  Disaster Loan Declaration form for businesses to fill out. Once you have done so, please email the completed forms to james.laipply@development.ohio.gov.
Once that declaration is made and the SBA has confirmed it, the agency will be able to provide Economic Injury Disaster Loans of up to $2 million per small business to assist with economic recovery.
- Disaster Preparedness Factsheet (English | Spanish)
- Disaster Mitigation Factsheet (English | Spanish)
- Disaster Assistance Loans: Businesses & Nonprofits (English | Spanish)
- Disaster Assistance Loans: Homeowners & Renters (English | Spanish)
- Disaster Assistance Loans: Community Impact (English | Spanish)
The SBA will continue to support small businesses through this difficult time, and we urge them to visit www.sba.gov/coronavirus and follow @SBA_Columbus on Twitter or sign up for our newsletter for more updates.
SBA Disaster Assistance in Response to the Coronavirus - English
SBA Disaster Assistance in Response to the Coronavirus - Spanish
Disaster Loan Declaration Form

Coalition to Stop the Spread
The Hilliard Area Chamber of Commerce is working with the Ohio Business Roundtable and a statewide coalition of business organizations to encourage responsible behaviors and help slow down the spread of Covid in our community.  We want to do whatever we can to avoid further shutdowns and help save our local small businesses.  You can help by sharing this information with your employees and also be part of the coalition.  Please see the options in the link below.
Move Hilliard Forward
Small Business Resources

City of Hilliard
Businesses can get up to a $500 rebate for signage purchases - Sign Rebate Program
City of Hilliard - Local Business Assistance
Hilliard City Manager Approves Temporary Code Modifications - Initial Orders in Support of Hilliard Businesses

Franklin County
City of Columbus - Covid-19 Resources website
Franklin County Resources - Covid-19 Resources
Franklin County Public Health -Website
Economic Resources for Columbus Region Companies -Preparing for the Future


Ohio Government
Gov. Mike DeWine signs bill giving Ohio schools, employers legal immunity from coronavirus lawsuits
Governor's Office of Workforce Transformation created a website for both essential businesses and current job seekers to post and search for jobs - JobSearch Ohio
Governor's Order on Eviction and Foreclosure Prevention - Commercial Evictions and Foreclosures
Training Options for New Careers - Retraining Options
Ohio Department of Health - Resources for Economic Support
Governor Dewine issues Stay at Home Order for Ohio - Stay at Home Order and FAQ
Ohio Approved for SBA Economic Injury Loans - Economic Injury Disaster Loan Program
Governor DeWine, Lt. Governor Husted Submit Formal Request for Federal Assistance for Small Businesses - see request here
Ohio Department of Health - COVID-19 website
Local Business Resources/Specials
* ACC Party Rental: For Restaurants/Bars: We have tents available if you would like to set a tent up in front of your business to help cover employees/lines/carryout orders or simply draw attention! ACC Party Rental, Inc.
* ActionCOACH: Shawn Hess will be offering 5hrs of his time each week (probono) to help any businesses that are affected by our nations current situation. 614-226-0576 or www.shawnhess.actioncoach.com
* Active Travel: Available for phone and email meetings. 614-771-6200 or jean_activetravel@msn.com
* Athletico Physical Therapy: Remains open, seeing current patients and accepting new patients. Have started a telehealth program as well for those who are not leaving their home. 614-345-0370
* Baker & Associates Insurance Agency: 
Will remain open but are limiting face to face contact so doors will be locked.  Available by phone and appointment 614-771-1212.
* Best Western Hilliard Inn & Suites:

Running a Manager Special for $75 until April 30th. . Reserve directly by calling hotel 614-529-8118 and asking for the Manager's Getaway Special.
Beyond: Helping businesses with Payroll Protection Program.  They help you get a loan and then through their payroll give you the tools to make it forgivable.  For more information, view the

PPP flyer

or visit their website.
* ContactUs Communications: We are hiring for work at home agents. Interested candidates can go to www.contactusinc.com/careers if interested.  We are not taking in person applications or interviews.
* Creative Art Bar: Closed, but offering At Home DIY kits
- each kit will be shipped 3 days after order receipt
- 150+ designs to choose from
- projects for all ages 5-99+
- FREE SHIPPING
All kits come with instructions, but we will also be scheduling Facebook Live Events for each project with Q&A, along with Youtube instructionals to go along with each kit over the next couple of weeks.
The direct link to our website to order is below: https://www.creativeartbar.com/collections/at-home-kits
* Columbus Metropolitan Library: Columbus Metropolitan Library (CML) has closed all 23 of its library locations through at least April 6 due to the COVID-19 coronavirus pandemic. But CML customers have many digital options – all free with their CML library cards. CLICK HERE TO READ MORE.
* Edward Jones - Nick Wright: Whether you want to plan for retirement, save for college, resuce your tax bills or ensure you   have income to cover your expenses, we can provide personalized service and investment strategies that have proven themselves over the long-term. Let's discuss your goals

during a financial review.  614-77-1467

nick.e.wright@edwardjones.com
* FASTSIGNS - Hilliard: Can provide an almost unlimited list of products to get our citizens through this, to include things like "Social Distancing Graphics", way finding, hand washing reminders and instructions. See example here. Please contact 2255@fastsigns.com or (614) 710-1312 for more information.
* FitSimply Marketing Soultions: The rules for how you talk about your business have changed with the COVID crisis. And it's left lots of business owners wondering how they should pivot their message so they stay relevant to their prospects and customers during this time. The world needs organizations like yours to succeed more than ever right now!
All of our marketing and communications projects are "stay at home" and "social distancing" approved! Follow our Facebook Page (https://www.facebook.com/FitSimplyMarketing) to join us for a FREE Virtual Office Hour scheduled once a week or Schedule a Discovery Call at www.FitSimplyMarketing.com so you can be confident that what you are saying is being heard by the people who need it most right now.
* Greene Speed Academy: Will continue supporting athlete's progress and goals, GSA is now offering online training programs and FREE instructional videos on YouTube, www.greenspeedacademy.com
Hard Fought Fitness:

Is closed for now.  Keep an eye out for at-home WODs being posted during this "extended spring break" and take care of yourselves!
Home Depot: Temporarily adjusting their store hours to close at 6pm. Their opening hours will remain unchanged.
* Homewood Suites Columbus/Hilliard: We are offering our "Friends of hotel compassion and care rate" of $59 with high speed wifi and grab & go breakfast included. We are opening this rate to any one affected by COVID-19, first responders, those needing a get away, business office away from home, displaced families, seniors displace from living centers, Nationwide Children's visitors, etc.  They can book using the booking link or call the hotel directly 614-529-4100 x400 with and questions or special requests.
* OSU Sports Medicine Physical Therapy Center: Offering an online training opportunity for athletes (and others) that are home: https://conta.cc/2vAovhc. Email cameron.foutty@osumc.edu and ask for the FREE training promo code.
* Play It Again Sports - Hilliard: Shut down to walk in traffic. Still doing Personal shopping and curb side pick-up. Serving our customers from a safe distance. Still buying quality used gear. 614-529-9100.
* Powell Prints: Accepting on line orders and will be processed when businesses are allowed to open again. They selected the Hilliard Food Pantry and Son Ministries to donate 10 percent of the sales from these orders to. The links are hilliardstrong2020.itemorder.com
and
ohiostrong.itemorder.com
* Renovo Fitness:

O

ur doors are temporarily closed, but we will be offering at home training programs to our members.  If you're interested, send us message or purchase here! https://app.acuityscheduling.com/catalog.php
* S&T Bank: Branch hours are Mon. - Fri. from 10am-1pm by appointment only. ATM will be open 24/7 in the lobby.
Shed Fitness:  
T

emporarily closed until further notice. SHED is currently offering

FREE

online live workouts members and classes for a fee for non members. These classes are with minimal to no equipment, and suitable for all levels.Please visit our website for more information.
* Sozo Family Chiropractic: Will remain open, but have limited hours.  Mon-Thurs 9am-12pm and 3pm-6pm, Fri 9am-12pm.  Please call if you have questions 614-400-8779.
* Two Men and a Truck: TWO MEN AND A TRUCK® Columbus is reaching out to the local community to offer their manpower, trucks and services as available resources to assist organizations in need during the COVID-19 pandemic. For direct communication with a team member, please contact Stephanie Clarey, Owner, TWO MEN AND A TRUCK®, Columbus at Stephanie.Clarey@twomen.com or 614-901-1570 Ext. 102.
In addition to their unique services, TWO MEN AND A TRUCK® is currently hiring individuals to assist with their operations. Drivers can earn $19/hr and movers can earn $15/hr. The company also offers a tuition assistance program.
Interested applicants can apply online at http://www.twomenandatruck.com/careers. For more information about TWO MEN AND A TRUCK's assistance for organizational needs, call (614) 423-4842.
Restaurant Updates (*means Hilliard Chamber Member) - Visit Move Hilliard Forward for updated information on Restaurant openings. 
Abners Casual Dining: We're open 8:00am-8:00pm for takeout and delivery through Doordash!
* Beef O'Brady's:  Open Sunday - Thursday from 11:30am - 7:00pm and Friday & Saturday from 11:30am - 8:00pm for take out or delivery.  New local delivery for free by calling 614-529-9464 or use one of our third party services.  Takeout can be placed by calling 614-529-9464 or visiting www.beefobradys.com.
BJ's Restaurant & Brewhouse: Take-out 614-659-9400 and Delivery only available via BJ's App or

Website

.  Delivery also available through Doordash, Grubhub, Postmates and many others.
Bob Evans: Open for carry out and delivery - free delivery with online order in some areas.
* Buffalo Wild Wings: Open for pick up and delivery. Order on line or 614-921-2999. For the rest of the month of March, BOGO Wing Tuesdays and Boneless Thursdays will be available to go!
Cake Creations:  Open to take pre-orders 614-876-0941.and has carry out available.
Carrabba's Italian Grill: Open for delivery and pickup! Order now and get 15% your delivery order when you order online and enter code SPRING15. 614-771-1653
* Chick-fil-A: Drive-thru will be open Mon. - Sat. 6:30am-10:00pm. Also accepting mobile carry out orders.
Citadel Café: Open for carryout 614-710-1770. Place your order in store, over the phone, Ubereats, GrubHub, or DoorDash.
* Coffee Connections::

Main Street and Center Street Market locations are both open for business. Please be sure to check Google maps listings for updated hours. All updates and Coffee Connections app download on our website:

https://coffeeconnections.me/covid19/
Cottage Inn Pizza: Open for carryout and delivery! Order online at www.cottageinn.com or call 614-777-5450 to order.
Crazzy Greek ll:

 Open for pick up and delivery. Will bring the goodness to you with no delivery charge when you order from www.crazzygreek2.com, 614-876-7870.
* Culver's: Drive thru is open daily 10:30am - 10:00pm.
Daruma Japanese Steakhouse: Open for carry out 614-777-6138 (Mill Run) or 614-996-8351 (WestPointe) and delivery through Grubhub.
* Daylight Donuts Hilliard: We are open 6am-2pm for carryout and also deliver through DoorDash and Grubhub. We strive to serve you the best quality.
* Dickey's Barbecue Pit: Open for delivery and carry out. All of your delivery fees are on us through the end of April. We are adding a "DOORSTEP DELIVERY" option when you check out online or through the DICKEY'S APP . We'll be sealing our delivery bags, so you can have peace of mind knowing your order has been carefully prepared by our Pit Master and sealed prior to delivery. 614-777-4020
Fearless Nutrition:
Open for carryout orders only.  Can text order to 740-294-4135. Adjusted Hours: Mon-Fri 7am – 6pm, Sat & Sun 8am – 3pm
FireHouse Subs: Open for carryout 614-851-3100 and delivery through DoorDash and Ubereats.
First Watch: Open for carry out - Limited Menu for the current time, Credit Card Only 614-876-4957.
* Flyers Pizza and Subs: Available for carryout, pick up (they even have a pick up window) and delivery. 614-529-0123
Frank's Fish and Seafood Carryout: Open for carryout Mon. 11am-4pm, Tues-Thurs. and Sat. 11am - 7pm and Fri. 11am - 8pm. 614-878-8600
Golden China Express: Carry out and delivery available. 614-850-9508
* Grandad's Pizza and Pub: We will be open for DELIVERY and PICKUPS so you won't have to live without Grandads pizza. Also and most importantly we still have our large selection of BEER and WINE available for delivery and pick up, while supplies last. 614-767-3020
* Great Harvest Bread Co. Hilliard:  Open Tues.-Sat. 8:30am-4:30pm. No dine-in at this time. You still can come in the doors for take out. You can also order ahead using one of these options:  Call us at 614-319-4099, on our website

http://hilliardoh.greatharvestbread.com/

or on your Great Harvest App. Just let us know if you'd like curbside pick up when you order, and give us a call when you arrive. We'll bring it out! Delivery service is also available via Uber Eats and Postmates.
Habaneros Fresh Mexican Grill:

Open for carryout 614-850-7255 and delivery orders through Grubhub, Doordash, Ubereats and Bitesquad. Offering FREE carryout kids cheese quesadilla with rice or beans when you purchase a meal over $10.00.
Hale's Ales & Kitchen: open for Carry Out, Full Menu is available, we also have a beer (Bottles/Cans/Growler) carry out special!
* Heritage Golf Club: Open to the public for take out and curb side pick up Tues. - Sun., 11am - 7pm.  Featuring daily specials that can be found on social media or ask about the special when you call. Heritage Golf Club Menu
Must pay with a credit card over the phone when you place your order.  617-777-1690
Hot Head Burritos:  Open for carry out, delivery and on-line orders for quick pick-up.
Jet's Pizza: Open for carryout and delivery.  You can order on line, call in your order 614-771-0500, or even text your order.
Joey Chang's Restaurant: Located in Mill Run, will be open from 4pm-9pm for takeout and delivery through Postmates.
Kabob Shack: Will remain open normal business hours for curbside pick up.  Call 614-742-7054 to place your order. Or have delivered using Doordash, Ubereats or Grubhub.
Kai's Crab Boil: We are open for carry-out only, Tues - Fri 4pm - 10pm, Sat 12pm - 10pm, Sun from 12pm - 9pm. Please call to place your order: (614) 869-0652.
* Katie's Premium Jerky & Snacks: We are offering 20% off SITEWIDE! Stock up on healthy snacks including beef jerky and dried pineapple!Jerky makes great snacks and has a long shelf life.  Delivered to your door!  At Katie's Premium Jerky and Snacks, the health, safety, and well being of our customers, our staff, and our community is our number-one priority. In addition, the cleanliness and sanitation of our facilities is equally important! Every employee washed their hands before entering each room and several times through times throughout the day.  All tables and production are sanitized multiple times a day!  Every employee wears protective gear including gloves and masks.
* Legacy Smokehouse: 

Open Tues-Fri 4pm-7pm, Sat & Sun 12pm-7pm for carryout and curb side pick up.  Menu will be bulk proteins only. You can pick up brisket, pulled pork and turkey in 1 lb. increments or ribs by the half rack. Slider buns will be available, but no samples or sides.  614-541-9022. Grubhub delivery available also.
Lil Donut Factory:

Open for pick up orders, drive thru is open also.  We also offer delivery through GrubHub.  We will gladly accept your call ahead or Facebook message order in order to expedite the process. (614)876-9869
Business hours are as follows:
Mon 7a-12p (or until sell out)
Tues-Fri 5:30a-1p (or until sell out)
Sat & Sun 7a-1p (or until sell out)
* Little Ice Cream Shoppe: We have Pints available for curbside pickup....just $6.50 per pint! Hours and flavors vary daily, please call 614-563-3485 for more information.
Local Cantina:

Open from 12:00pm-8:00pm for carry out, $2.00 Tacos!
Louie's Grill Fusion Restaurant: Open for carryout 614-777-5606 and delivery through DoorDash.
Lucky's Grille and Billiards: Will be open for carryout and delivery business only. We will be offering food for delivery, and food, beer & wine for curb side carryout.  Our hours will be 10am-9pm Monday through Saturday, and 12pm-9pm Sundays.  You can order online though us, or Uber Eats, GrubHub, and Post Mates. 614-771-7766
Lunada Mexican Grill & Cantina: Open for carry out 614-777-7996 and delivery through Bite Squad and Doordash.
Marshalls Grandview: This week we will be doing carry-out service 9a.m-6:30p.m Tuesday-Sunday. We will stop taking orders at 6:00 so that you have 30 mins to arrive and pick up your order.  614-294-1105 or get delivered using Postmates.
* McAlister's Deli: We are open for carry-out, catering and third-party delivery. We're still offering free delivery with a $15 order on Doordash for the next week. Sign up on our app to get a free tea and order online. Mcalistersdeli.com/rewards
* McDonald's: All restaurants are open for Drive-Thru, Delivery and Walk-In Take-Out orders.
* Nasty's Sports Bar and Restaurant: Open for to go food and delivery. UberEats has waived all delivery fees until this crazy time is behind us. Find us on Grubhub as well. We do have a carry out license for beer to go. Kids will still eat for free on Sunday and Monday!
* New Grounds Coffee: Drive thru will be open 7am - 5pm daily.  We are happy to continue to serve your favor treat to get you through this crazy time!
* No. 1 Gyro Shoppe: Drive thru and carry out available. 614-219-7600
* Old Bag of Nails: Will be open from 11am to 7pm for carry out! Give us a call at 614-777-0713 to place your order!
* Pulp Juice: We are open and will operate normal store hours. Stop in and grab a quick breakfast, lunch, or dinner. Call ahead (614) 655-PULP, or have it delivered with Doordash.
M-F 7am-9pm SAT 9am-9pm SUN 10am-8pm.
* Raising Cane's:

Restaurants will be open regular hours for all

drive-thru and carry out orders.
Red Robin Gourmet Burgers and Brews: Open for carryout and curb side pickup 614-876-8230. Or delivery through Grubhub, Postmates and Seamless.
* Rita's Italian Ice & Frozen Custard: We are currently still open everyday from 12pm-10pm! Our dine-in area will be closed, but stop by to grab some happiness to take home for your friends and family!! Feel free to call or text us at (614) 971-9161 with your order and your estimated time of arrival for speedy service!
Roadhouse Wings & Grille:

Open for carry out and Doordash delivery.  614-529-9339
Romeo's Pizza: Open for delivery and carry out 614-527-0044
Roosters Wings:

We are open for carry out orders 614-777-6125.
Scramblers: Open for carry out and delivery through Doordash.
Skyline Chili: Open for Carryout and drive thru orders.
Starliner Diner: Open for carryout or delivery through Doordash.  Business hours: Mon.-Thrus. 11am-7p, Fri.-Sat. 9:00am-9:00pm, Sun. 9:00am-3:00pm
Steak Escape:  Visit our drive-thru, or call ahead and pick up your order to enjoy! Order online or give us a call at 614-777-7616 so we can get your order started. Don't feel like leaving your house? Order online for delivery through Uber Eats, GrubHub, or DoorDash.
* Submarine House: The Submarine House is still offering carryout and delivery, and are linked up with both DoorDash and GrubHub!  Call your local store 614-541-9411 or visit us at the link below to place an order online!
http://www.submarinehouse.com

Taj-Palace: Open for carry out 614-771-3870 and delivery through Ubereats, Grubhub and Doordash.
* Ten Pin Alley: Effective Sunday, March 15, 2020 Ten Pin Alley will be closing until further notice.
* Texas Roadhouse: Texas Roadhouse on Hilliard Rome is open 11am to 8pm everyday with convenient curbside carry out orders. Did you know we can even sell raw steaks that you can grill/cook at home? Need to feed the entire family? We have family meal packs! Catering? We do that too! We have all of your needs covered! Please call us at (614)921-1850 to place your order!
* The Goat: We will be closing the interior of our Ohio Goat location.  However, we will continue to serve our guests in a number of ways:
Delivery
- The Goat will now offer FREE delivery to all LC residents.  Place your order through the mobile app and choose "resident delivery".
- If you aren't an LC resident, you can place a delivery order through DoorDash.
Pick-Up- Order your Goat favorites through the mobile app and pick-up at the designated area at your neighborhood Goat location. Also, please note that our hours are changing to 11am -9pm for all other locations.
The Olive Tree Lebanese & Mediterranean Cafe: The Olive Tree will remain open for take-outs and delivery. The hours of service will be from 11am-2pm for lunch, and from 5-8pm for dinner. You may call (614)710-1131 for any questions or to place an order.
*The Rail - Dublin: 

Get your Rail fix brought right to your car - including bottled wine, beer, and growlers! No handling credit cards or door handles required.  Plus, enjoy $2 kids meals with the purchase of adult entree.  Call 614-725-3200 to order.

For menu, click here: www.therailburger.com/dublin-ohio-menu *Please note, our daily hours are 11:00pm-8:00pm.
Whit's Frozen Custard: We're open! Call your order in and we'll be happy to bring it to your car OR come on in and get take out to go. 614-710-1315.
Wild Ginger: Open for carry out 614-876-6888. Food delivery available for the rest of March from our Hilliard location!!! Minimum order of $35 for delivery within 3 miles for a $5 delivery fee.
* Yabo's Tacos: Open Tues. - Sat. 11:00am-2pm and 4:30pm-8:00pm. Available for pickup or through DoorDash, Uber Eats & Grubhub delivery. 614-742-7799
* Zuko's Pizza:
Zuko's is still open for carryout and delivery. Please support local and give us a call at 614-363-4700!
_____________________________________________________________________________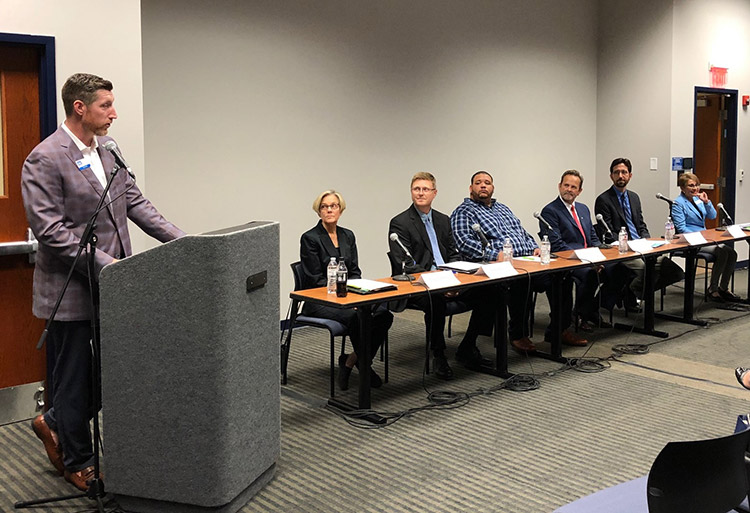 The Chamber provides a community for your business to grow and prosper. That means staying on top of legislative issues that impact your Hilliard area business at both the state and local government level.
The Chamber's strong relationships with elected officials allows for open communications to impact policy and regulations. We take input from our membership and act quickly when a voice is needed to advocate for favorable legislation for Hilliard businesses.
The Chamber hosts roundtables and meetings to tackle relevant issues on an as-needed basis. Here are the recent Chamber-led activities on behalf of our business community.
Action on the Hilliard business signage code
A new city code threatened existing businesses to spend hundreds of dollars to replace current signage to conform. Your chamber was successful in advocating to have existing business signs grandfathered in, allowing them to keep current signage. We continue to collaborate on efforts to make the sign code favorable to area businesses.