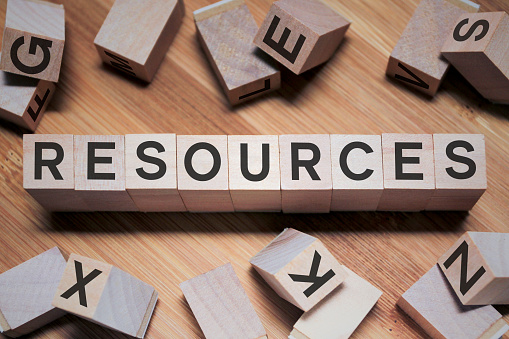 Small Business Season Checklist
Are you participating in Small Business Saturday—or better yet—Small Business Season, where you encourage people to shop small throughout the holiday and not just on the day after Black Friday? If so, you might be scrambling right now trying to put together last-minute touches on what you hope will be a hot time of year for your business.
If you're wondering how you should spend your hours leading up to Small Business Saturday and what you need for the biggest shopping season of the year, we have a checklist to help.
Grow with Google - Showcase Your Business and Products to Shoppers Online
To help your business stand out this holiday season, this workshop brought to you in partnership with Google and American Express, offers strategies for building your online presence to reach new customers, optimizing your e-commerce site, and shows you how to list your products on Google. You will learn how to get started using Google's Merchant Center to showcase products in search results. Plus, we'll walk through how to set up an ad campaign just in time for the holiday shopping season. More information.
Demographic Drought EMSI Report
Free Worksite Wellness for Employees
Ohio Department of Health is offering a free worksite wellness opportunity offered by the cancer program.  They are currently offering free worksite wellness technical assistance through the Connect to Wellness program, which is aimed at helping small and medium sized businesses to improve their worksite wellness programs.  Connect to Wellness is an evidence-based program that can help employers to improve the health of their workforce.  More information.
September Chamber Meeting -

Why Diversity, Equity and Inclusion Should Be Part of Your Business
David W. Berson, Ph. D, Nationwide Senior Vice President & Chief Economist, was our guest speaker.  Dr. Berson leads a team delivering economic forecasts and analyses that are used to strengthen the company's business strategies and operating plans.
August Chamber Luncheon - Columbus Metropolitan Library (Hilliard Branch) 
View the presentation here.
Mobile Minutes: Member-Focused Videos
4 Things Your Business Should Continue Post-COVID
At some point COVID will be relegated to the same level of concern the flu gets every year. It won't shutter businesses, alter family celebrations, and be the fuel behind contentious court cases.
Someday.
Let's pretend we're there now. Let's Move Hilliard Forward.
There are certain conveniences (and necessities) that businesses adapted during COVID that customers have become accustomed to. So, if you're making plans for a "return to normal" you may just want to reevaluate what that looks like based on your customers' newly developed expectations. 4 Things Your Business Should Continue Post-Covid
25 Marketing Questions You Need to Ask Yourself Today
Hope seems to be a big word these days. It's taken the place of pivot. People are hopeful about recovery. People are hopeful about things returning to normal in the foreseeable future. And people are hopeful they can soon travel and visit loved ones they haven't seen for a while.
If recovery is right around the corner, now is the ideal time to revisit your marketing strategy and plan. Making critical changes now can bring you into alignment to make the most of recovery. Plus, it's possible the needs and desires of your target audience have changed.
Asking yourself the following questions about your business and marketing can help ensure that you have the data and information you need to make the most of the looming recovery. Marketing Questions You Need to Ask Yourself.
25 Ways to Become a Fun Business
Do you want to appeal to a younger demographic? Want to get people talking about you? Maybe you want to attract an ultra-cool influencer or celebrity customer? If you do, rebranding and becoming a "fun" company may be just the way to get more attention.
Why are we suggesting "fun"? With Gen Y being the largest generation in the U.S. in 2019, with an estimated population of 72.1 million, they have strong purchasing power. They also enjoy experiences and tend to tell others about products and businesses they like.
If you want more customers, becoming a "fun" business with an identifiable tone and brand, can help you build a loyal audience that enjoys talking about you.  How to Become More "Fun" in Your Business.
Think You have a Great Product or Service Idea?  Here's How to Know for Sure
The world is full of gurus who will tell you to set some goals, drive action, make it happen. And that's good advice.  But just because you can, doesn't always mean you should.  Launching a new product or service is not something you want to do because you had a wild idea one morning over coffee or in the shower. There's a lot more that goes into the launching of that product or service. But research and development can be pricey.
What if you have a business idea you want to run with but don't have the money to hire someone to crunch numbers and present data? Should you launch without it? If you do, that could prove to be even more costly.  So how can you test an idea without a huge investment?  Here are 5 (mostly) free ways to test your next product or service offering.
4 New Year's Resolutions for you Small Business 
This year has been a little more difficult to figure out new year's resolutions. Part of that is because we're all still reeling from the "lessons" we learned in 2020. Even the best prepared businesses lacked preparation for a global pandemic. Still, the new year is a great time to reexamine what you've been doing and how it can get better. Here are a few ideas.
Move Your Business Story Off of the About Page
Stories are more memorable than marketing or sales copy. But if you're keeping your business story imprisoned in your About Us page, you're losing an opportunity for a larger, more loyal audience. If you're hoping that telling your business story will create more sales, you need to use it everywhere.  4 Places You Should Be Telling Your Business Story.
Start Selling Through Social with 3 Awesome Post Examples
E-commerce is the way to go. We know not everyone feels confident enough to implement e-commerce and certainly not mid-way through December or later. But we do have an easy way to get online and start selling there this afternoon.  In the long-term, you should be implementing an e-commerce system on your website if you have goods or services to sell. For one, people will likely be shopping online a lot and that probably won't change. Plus, the suggestion we have below is a short-term one. With social media, you're investing time in a property you don't own and that can be problematic.  But for now, to meet the needs of holiday shoppers, you want to get up and running "yesterday." If you don't have a time machine, here's how you can do it quickly with no techie know-how.
Vaccines and the Workplace
As vaccine distribution plans are being developed and rolled out, Insperity recently hosted a webinar that reviewed the most recent governmental guidance and addressed questions surrounding an employer's responsibilities when it comes to encouraging, or even mandating, employee vaccination. Watch the recording