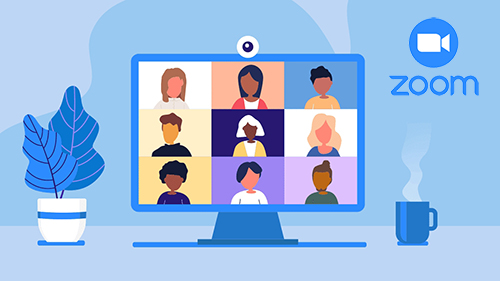 December Chamber Virtual Meeting - The Outlook for the Economy and Financial Markets in 2021.
David W. Berson, Ph. D, Nationwide Senior Vice President & Chief Economist, was our guest speaker.  Dr. Berson leads a team delivering economic forecasts and analyses that are used to strengthen the company's business strategies and operating plans.
Mobile Minutes: Member-Focused Videos
4 New Year's Resolutions for you Small Business 
This year has been a little more difficult to figure out new year's resolutions. Part of that is because we're all still reeling from the "lessons" we learned in 2020. Even the best prepared businesses lacked preparation for a global pandemic. Still, the new year is a great time to reexamine what you've been doing and how it can get better. Here are a few ideas.
Move Your Business Story Off of the About Page
Stories are more memorable than marketing or sales copy. But if you're keeping your business story imprisoned in your About Us page, you're losing an opportunity for a larger, more loyal audience. If you're hoping that telling your business story will create more sales, you need to use it everywhere.  4 Places You Should Be Telling Your Business Story.

Start Selling Through Social with 3 Awesome Post Examples
E-commerce is the way to go. We know not everyone feels confident enough to implement e-commerce and certainly not mid-way through December or later. But we do have an easy way to get online and start selling there this afternoon.  In the long-term, you should be implementing an e-commerce system on your website if you have goods or services to sell. For one, people will likely be shopping online a lot and that probably won't change. Plus, the suggestion we have below is a short-term one. With social media, you're investing time in a property you don't own and that can be problematic.  But for now, to meet the needs of holiday shoppers, you want to get up and running "yesterday." If you don't have a time machine, here's how you can do it quickly with no techie know-how.