Welcome to our featured member business and events page! We will use this page to highlight members and share timely member-submitted news. If you have an upcoming event or business announcement, please submit information via email with one image to info@hilliardchamber.org for consideration. We love sharing our member success stories!
Want more Hilliard Chamber news? View In Your Shoes and our Monthly Newsletter.
Want more community news? See below

During the past few months, the Hilliard community vowed "We are in this together" as it responded to the challenges presented by COVID-19.  Now, as Hilliard begins taking steps toward responsible reopening, a new rallying message will represent our commitment to the future: "Move Hilliard Forward."  Please read the press release here.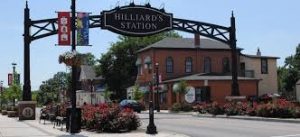 Hilliard named 2020's 8th Best Place to Raise a Family in Ohio
Art program aims to build connection between young and old.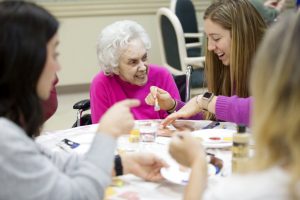 Resident of the Mayfair Village Nursing Care and Retirement Center, have the opportunity to work with students at the Dublin campus of Ohio University's Heritage College of Osteopathic Medicine. The program, Opening Minds Through Art (OMA), pairs people with dementia with a volunteer — often, but not always, a college student.  The program consists of six to eight weekly, hour long sessions. As much as possible, the same students and residents work together weekly. Creating amazing art is not the main point. It simply is the means to stimulate memory-care patients and also facilitate a relationship between young and old.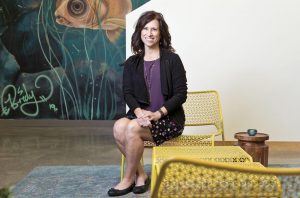 Future 50: Letty Schamp, City of Hilliard

Hilliard Family Medicine is a 35-year-old independent outpatient medical practice in Hilliard which includes 5 Board-Certified Family Physicians and a Certified Family Nurse Practitioner with a total of 125 years of experience.   We believe in long-term, comprehensive and personalized relationships when caring for our patients.
During the current COVID-19 pandemic, our staff utilizes a state-of-the-art electronic medical record coupled with your computer or cell phone to provide telemedicine visits.  The patient continues their care with their own physician or nurse practitioner at this difficult and critical time.  The patient-physician relationship specific  problems to be discussed, tests ordered, decisions made, and necessary medications prescribed.  Of course not all things can be done over a telemedicine visit; so, the office is open for necessary in-person visits.  All appropriate pandemic precautions and social distancing have put in place to protect everyone.
We believe that in this period of unprecedented healthcare emergency it is more important than ever to have your personal provider work with you.  It is difficult to sort through all the conflicting information coming at you about this pandemic.  It may cause anxiety and fear.  Other chronic health problems do not go away.  Those still need to be managed. Having your physician to help you sort through this information and apply it to your individual health situation is priceless.
The providers at Hilliard Family Medicine are Joseph Jeu, MD, FAAFP; Leah Heinlen, MD, FAAFP; Brad Efaw, MD; Nicholas Watkins, MD; Michael Miller, MD; and Cara Daufeldt, RN, FNP-C.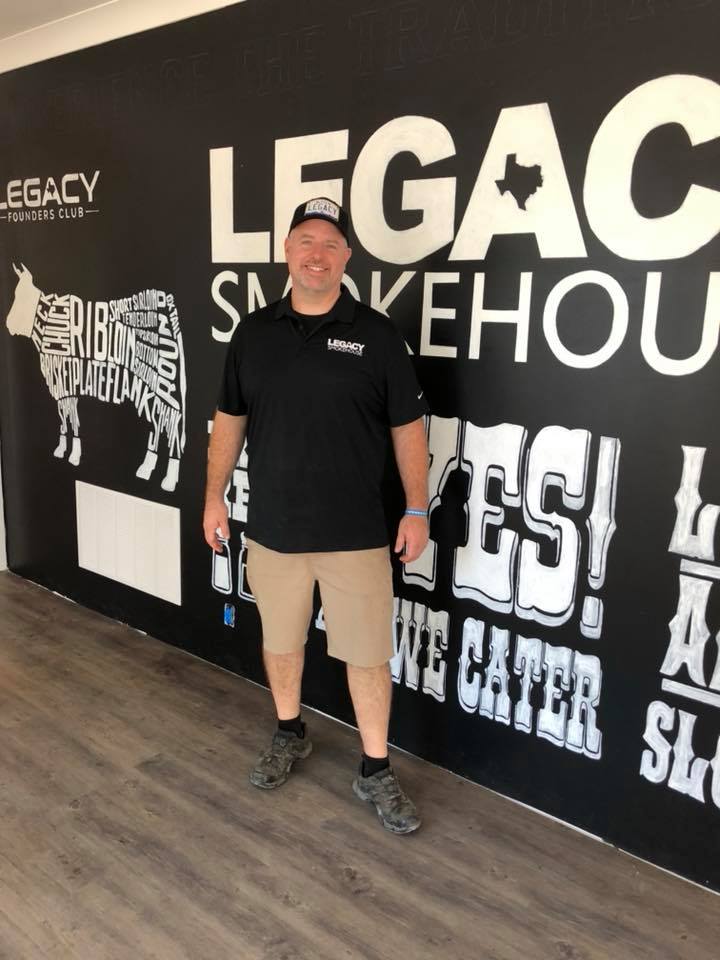 Congrats to our member Legacy Smokehouse who was recently featured in Columbus Monthly magazine.
"At Legacy Smokehouse in Old Hilliard, the enticing aroma of slow-cooked meat bounces off tidy rooms in a renovated 19th-century home on the suburb's bustling Main Street. Owners and Ohio natives Chad Smock, Brian Jordan and Ty Sells, friends dating back decades, launched the Hilliard location nearly a year ago after opening a food truck and Greenlawn Avenue restaurant by the same name in 2017..." Read the full article.