JUNE Newsletter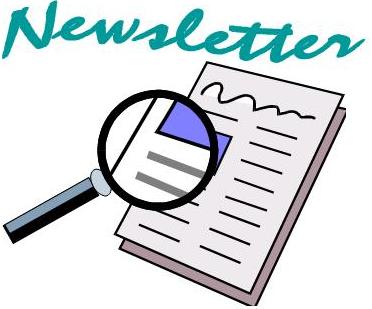 Check out our June Newsletter to see what connections you can make this month!

COME CRUISE THE DANUBE RIVER

Our next trip will be on board the 5 Star MS Amadeus Silver II from October 20-28, 2017 as we
cruise from Budapest, Hungary to Passau, Germany exploring cities and towns across Hungary,
Slovakia, Austria, and Germany. The cost is from $3,299 with cruise and airfare from Columbus.

See the complete brochure for more information.
Click HERE to see the deck plan.
This trip will sell out!

Join Us at the Chamber Office for Information Night:
Wednesday, June 7th at 6pm


Hilliard Chamber of Commerce




4081 Main Steet in Hilliard







The Hilliard Chamber was selected from all the chambers nationwide to be the first one to learn about the new SLNconnect platform which will help our members in the mobile digital age promote their businesses. SLNconnect has partnerships with over 700 chambers in the United States. Watch this short video to learn more about this free member benefit.
Our members have had a very positive response to seeing this opportunity first-hand.
See what they have to say about the benefit of SLNconnect.



Contact us to see how your business can strengthen its reach with just a few quick easy steps.
We are here to help your business succeed.


TASTE OF HILLIARD & BUSINESS EXPO
Come to the Taste of Hilliard &
Business Expo on August 2nd from
4:30 – 7:30pm at the Makoy Center.

Are you interested in participating?
Thank you to the Presenting Sponsor:
The Hollyfest Arts & Crafts Show application
for the December 2nd show is now available.

The deadline to apply is July 1st and
no late applications will be accepted.

IN YOUR SHOES


Want to see what goes on behind the scenes at local businesses?
Join Libby as she walks in the shoes of the many business owners in the Hilliard area.
More In Your Shoes moments.


HILLIARD WOMEN IN
BUSINESS LUNCHEON
Join us at the Reception House at
Raymond Memorial by Schmidt's for
the Hilliard Women in Business Luncheon
on Thursday, June 15th from 11:30am to
1:15pm where Mel Thompson, the owner of
Hilliard Taekwondo Academy, will teach
self-defense techniques and answer the
question, "Does it have to get physical?"
Learn more and register.

Day & Night Building Services, LLC
Check out this
month's newsletter
to learn more about
this local business!





Search job openings
posted by our members.


Members:
join us at Coffee and Connections every 2nd Friday each month at Scrambler Marie's on Britton Parkway.
Come with lots of business cards!