June Newsletter
Check out our June Newsletter to see what connections you can make this month!
Inserts:
Park National Bank
Hilliard Ohio Historical Society 50th Celebration
Taste of Hilliard Sponsorship Form
Spain Trip 2016 Registration Form
Spain Trip 2016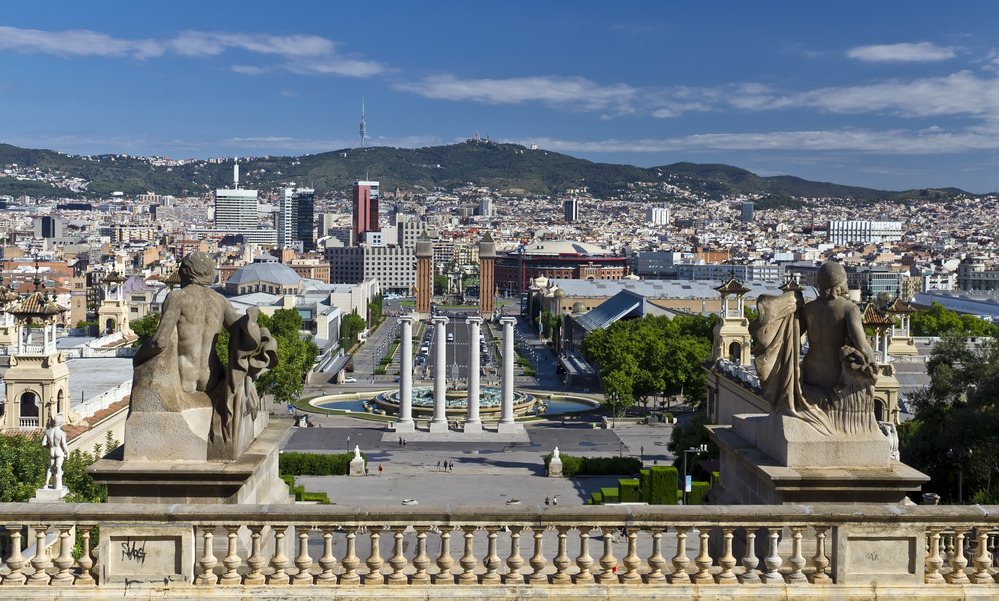 Treasures of Spain Featuring Barcelona from November 1-9, 2016!
Enjoy a tour of Spain featuring Barcelona for nine days, seven nights from November 1-9, 2016, including hotels, meals, day trips and airfare from Columbus, OH! This tour will feature Barcelona's famous Hill of Montjuic, the Gothic Quarter, the port city of Tarragona located along the Mediterranean Sea, a full day of wine tasting, the Museum Picasso that showcases his first important works and much more. . .
The price of the trip is $2,899 per person (double occupancy). Do not delay as space is limited and at this price the trip will sell out quickly! You can see how wonderful this trip will be by viewing the brochure below! This trip is open to everyone in the US and you do not need to be a chamber member.
Spain Brochure/Registration Form


We are pleased to announce an easy to use Online Booking Page has been designed to allow our traveling guests to book your trip online using your credit card.

With the introduction of this tool, you will now be able to submit registrations, payments, passport copies, and many other documents through a secure website. You will also be able to review Day-to-Day Itinerary, Tour Options, Tour Inclusions, pricing and much more.

Please follow the steps below to reserve your 2016 Spain trip online:
Please visit www.centralholidayswest.com/booking
Once you have arrived to said website, a box will appear then asking for the Group Booking Number.
Please enter booking number B002066
Please Fill in the required fields (marked with *) to the best of your ability as you would on the standard-paper registration form.
Please Note: Middle Names (If Applicable), Passport Information, Complete Addresses are essential for registration.
Communicating, Invoicing, and Ticketing are all subject to this information.
Upon completion of ALL required fields, please press "Calculate" in order to proceed to "Payment Processing"
Please submit payment information as requested. Upon completion, please press "Submit" to complete the registration.
You will receive immediate notification of the reservation via email.
Once payment has been processed with Central Holidays accounting department, confirmation of payment along with confirmation of invoice will be sent out via e-mail.


OUR OFFICE WILL BE CLOSED DUE TO RENOVATIONS UNTIL JULY 5TH



Hollyfest Arts & Crafts Show
The crafter application to apply for the 34th Annual Hollyfest Arts & Crafts Show on December 3, 2016 is
HERE
. The deadline is July 1st to turn in the application along with at least 3 photos and $9 jury fee. NOTE: Our office will be closed due to renovations until July 5th so be sure to get your application in the mail and post marked by July 1st.
Chamber Members-Don't forget our next Connections and Coffee will meet on Friday, July 8 from 8:00AM to 9:00AM at Scrambler Marie's, 3939 Britton Parkway in Hilliard. The group meets for coffee, networking and information sharing. Come with lots of business cards!
Job Postings
Click HERE to search open jobs posted by our members.