February Newsletter
Check out our February Newsletter to see what connections you can make this month!
Inserts:
Cuba Trip 2016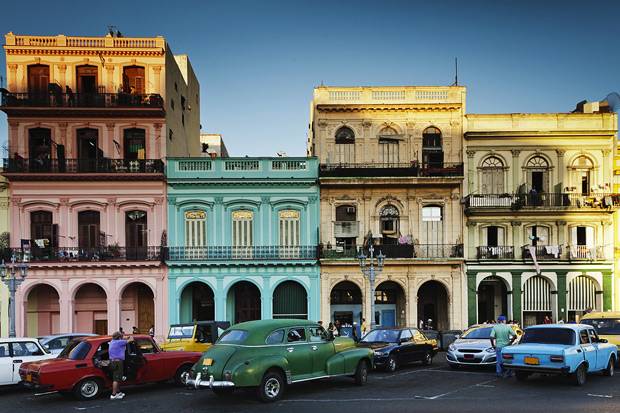 Cuba The New Beginning from May 18-25, 2016!
Enjoy a tour of Cuba for eight days, seven nights from May 18-25, 2016, including hotels, meals, day trips and airfare from Miami! This tour will feature people to people discussions, interactions and unusual visits such as: the seaside town of Caibarien, the Sugar Mill Museum, the colonial town of Remedios, the Che Guevara Museum and Mausoleum, a Tobacco Plantation and Cigar Factory, meetings and visitations with artists, meet a Cuban baseball player, Hemingway's Farm, Old Havana and more. . .
The price of the trip is $3,799 per person (double occupancy). Do not delay as space is limited and at this price the trip will sell out quickly! You can see how wonderful this trip will be by viewing the brochure below! This trip is open to everyone in the US and you do not need to be a chamber member.
Cuba Brochure/Registration Form

Cuba FAQs

We are pleased to announce an easy to use Online Booking Page has been designed to allow our traveling guests to book your trip online using your credit card.

With the introduction of this tool, you will now be able to submit registrations, payments, passport copies, and many other documents through a secure website. You will also be able to review Day-to-Day Itinerary, Tour Options, Tour Inclusions, pricing and much more.


Please follow the steps below to reserve your 2016 Cuba trip online:
Please visit www.centralholidayswest.com/booking
Once you have arrived to said website, a box will appear then asking for the Group Booking Number.
Please enter booking number B001944
Please Fill in the required fields (marked with *) to the best of your ability as you would on the standard-paper registration form.
Please Note: Middle Names (If Applicable), Passport Information, Complete Addresses are essential for registration.
Communicating, Invoicing, and Ticketing are all subject to this information.
Upon completion of ALL required fields, please press "Calculate" in order to proceed to "Payment Processing"
Please submit payment information as requested. Upon completion, please press "Submit" to complete the registration.
You will receive immediate notification of the reservation via email.
Once payment has been processed with Central Holidays accounting department, confirmation of payment along with confirmation of invoice will be sent out via e-mail.
Did you remember to Re-Member?

Members: Please remit your reinvestment payment by January 31, 2016. We appreciate your continued support of the Chamber's work on behalf of the business community. We look forward to a great 2016!



Chamber Members-Don't forget our next Connections and Coffee will meet on Friday, February 12 from 8:00AM to 9:00AM at Scrambler Marie's, 3939 Britton Parkway in Hilliard. The group meets for coffee, networking and information sharing. Come with lots of business cards!
Job Postings
Click HERE to search open jobs posted by our members.