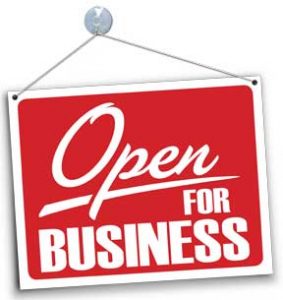 CDC Guidelines for Cleaning and Disinfecting Your Facility
As local businesses and nonprofits across Hilliard start to plan for the re-opening of our local economy, every organization will be expected to have a plan in place. One key component of such a plan will be a cleaning protocol. Luckily, the CDC has provided us with a guide that you can print and share with everyone in your organization. The guide showcases everyday steps, steps when someone is sick and considerations for employers. Find more information here.
Local Business Resources


Below are a list of local businesses that can help with some of your re-opening needs, including signage, cleaning and masks.  If you are a Hilliard Chamber member with products or services that can assist businesses during this time, please send us an email at info@hilliardchamber.org or call 614-876-7666.
Cleaning Services
Day & Night Building Services LLC

- Offers a wide range of cleaning and disinfecting services.  Contact them about keeping your business clean and safe for your employees and customers.  614-319-3286 or https://day-nightservices.com/ PPE
Ares Sportswear

– Masks for both bulk ordering and custom design work, if needed. Questions? 800-439-8614. Explore masks: https://beta.inksoft.com/aresweb_sto…/Masks-Products/1000116
Powell Prints LLC

– Contact them for Masks and Sanitizer.  614-771-4830 or https://powellprints.com/
World Class Plastics

– Offering both Face Shields and Face mask.  800-954-3140 or https://www.worldclassplastics.net/
Z Promotions – Contact them for Masks, Gloves and Sanitizer.  800-930-4954 or https://www.zp-a.com/
Signage
FASTSIGNS- Hilliard

- Contact them for floor graphics or customer direction signage. Visit them at https://www.fastsigns.com/2255-hilliard-ohor call 614-565-4318.
Z Promotions

– Contact them for any of your signage needs.  800-930-4954 or https://www.zp-a.com/